Endpoint management is the ability to centrally discover, provision, deploy, update, and troubleshoot endpoint devices within an organization.
Top 5 reasons to develop your endpoint management strategy
BMC Helix Client Management delivers distributed endpoint management for mobile, laptop, desktop, and server, helping IT minimize cost, maintain compliance, and reduce security risks.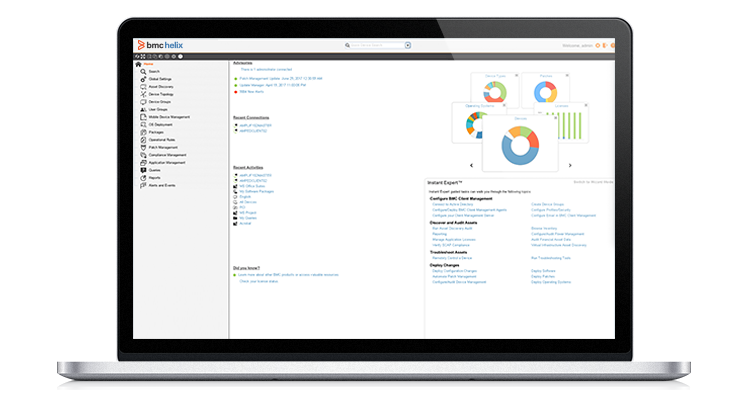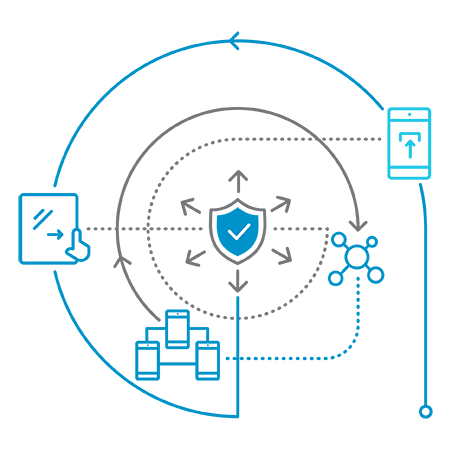 Protect an increasingly mobile workforce
Not only field technicians and sales staff require remote access; employees today expect to be able to work from anywhere, at any time of day, with little or no disruption
Endpoint management needs to holistically cover the different types of endpoints (laptops, desktops, smartphones, tablets)
Devices should be accessible for management outside the boundaries of the corporate network, without requiring a VPN connection
Manage endpoint environments including and beyond Microsoft® Windows®
Microsoft Windows still accounts for most of the operating systems powering laptops, desktops, and remote office servers
Bring Your Own Device (BYOD) requires adoption of a whole new range of software
An effective endpoint management solution should support Windows, MacOS, and Linux devices, whether physical or virtual
With more bad actors exploiting software vulnerabilities that run on endpoints, you must be able to manage patches from all major software vendors to endpoints (Microsoft, Adobe, Oracle, Apple, etc.)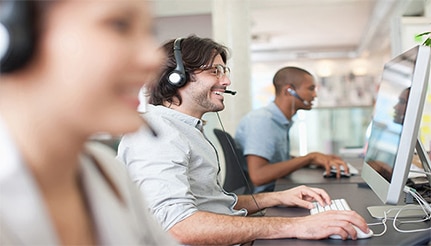 "With the recent surge in requirements for home working, BMC Helix Client Management...has allowed the Trust to provision, secure, and support thousands of end user devices for our employees."
Automate provisioning and compliance flexibly for reduced vulnerability
Create standard endpoint environments to push out to all employees to lower costs, tighten security, and smooth operations
Give employees flexibility in the way they use their devices
Be able to flexibly provision devices, and efficiently push changes to keep the level of the base configuration standard
Report on non-compliance, whether to internal policies, or to industry regulations, with an option to automatically bring devices back into compliance.
Drive endpoint troubleshooting seamlessly
Not investing in endpoint management can result in unforeseen negative consequences, but expensive and complex tools are prevalent on the market.
Start by deploying just one, or a minimum number, of endpoint management tools to limit technology spread, streamline maintenance, and reduce training needed for IT staff
Consider a SaaS-based solution to limit capital expenditure, ensure the solution is always up to date, and free up internal IT resources
Select a solution that will seamlessly integrate with technology already in place (enterprise directory, email, databases, CMDB, etc.) and has few pre-requisites for network and system configurations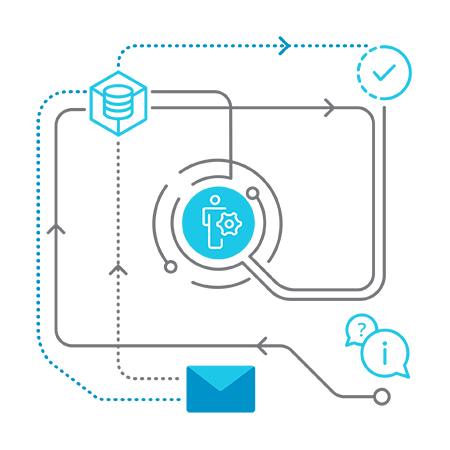 Invest wisely in a choice that benefits everyone
Usage of the endpoint management solution should not be restricted to desktop engineering or desktop administrators but include other IT personnel, including the service desk agents
IT personnel should be able to leverage endpoint management via the tools that they use most often (incident management, license management, monitoring) either via an out-of-the-box connector or an API for custom integrations
End users themselves can self-serve a subset of the functionality, such as through an enterprise app store